Quick Links
Forums
74.9K

Musical Conversation

62.4K

Collective Argument

3.5K

IC Talent Area

39.6K

Entertainment

362

Archives
What's up everybody! Just a quick message. We will be relaunching AllHipHop.com with the goal of keeping the community front and center. I have worked with Jamal and select moderators, to make sure The Illl Community's needs are being addressed as we evolve. We are encouraging you to use the new platform.
We will NOT be closing the current community, but we will be porting user data over to the new system over time, so please get used to using the new community!
We will be working on it every single day until it's exactly what you want!
Please feel free to join now, test, as we are in beta:
https://www.allhiphop.com
Bone Thugs-N-Harmony Hit With $27 Million Dollar Lawsuit
(AllHipHop News) Rap group Bone Thugs-N-Harmony are in the news again, as a former associate has filed a $27 million dollar lawsuit against the members.

Roland Brown filed the lawsuit yesterday (April 28th) accusing the group of breach of contract, over unpaid royalties related to a Mo Thugs Records album.

The lawsuit was filed in the Cuyahoga County Court of Common Please in Cuyahoga County, Ohio against Sony, Ruthless Records, Relativity, Loud Records, WMG, Mo Thugs Inc.. and each member of Bone Thugs-N-Harmony.

According to the lawsuit, Roland Brown wrote two songs on the multi-platinum album Mo Thugs Family Scriptures.

According to Roland Brown, he wrote the songs "Take Your Time" and "Here With Me" by the female group Tre.

The album, which was released in November of 1996, is currently being sold on various outlets, including the Internet.

The lawsuit claims Mo Thugs Inc. never paid a dime in royalties, despite the fact that the album sold over 1 million copies and spawned Mo Thug: Family Reunion, which also moved over 1 million units.

Roland Brown seeks $24 million dollars in damages and $3 million in mechanical royalties for the single, music video and album Mo Thugs Family Scriptures.
http://www.allhiphop.com/stories/news/archive/2011/04/29/22695901.aspx
A GODDESS/ICON & THE GREATEST FEMALE ARTIST EVER: MARIAH CAREY
KOBE "BEAN" BRYANT
AMARI COOPER
Dress Like You Listen To Sinatra And Act Like You Listen To Pac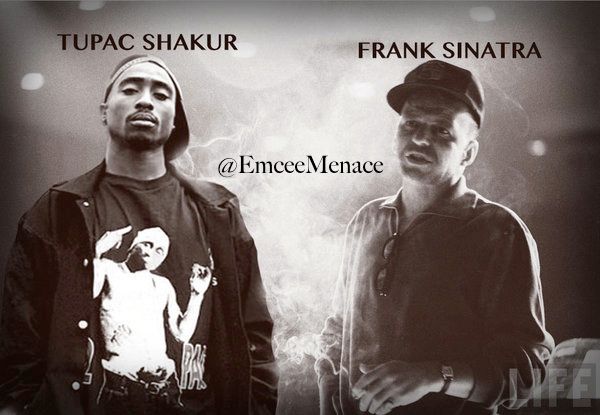 http://www.reverbnation.com/mcmenace
Emcee Menace-The Stranger (Prod.By A.Joy) [Billy Joel Sample]