Quick Links
Forums
74.9K

Musical Conversation

62.4K

Collective Argument

3.5K

IC Talent Area

39.6K

Entertainment

361

Archives
What's up everybody! Just a quick message. We will be relaunching AllHipHop.com with the goal of keeping the community front and center. I have worked with Jamal and select moderators, to make sure The Illl Community's needs are being addressed as we evolve. We are encouraging you to use the new platform.
We will NOT be closing the current community, but we will be porting user data over to the new system over time, so please get used to using the new community!
We will be working on it every single day until it's exactly what you want!
Please feel free to join now, test, as we are in beta:
https://www.allhiphop.com
Growing up, I busted countless nuts....
To Sunny a.k.a Tammy Lynn Sytch
my all time favorite Diva... she got fat, but in her prime, she was damn near PERFECT. Even today she still looks good after getting back in shape. I remember being a young buck and thinking i was gonna marry her n shit. Little did I know the entire WWE locker room had probably ran trains on her. i had heard a rumour way back that even good ole JR smashed. oh well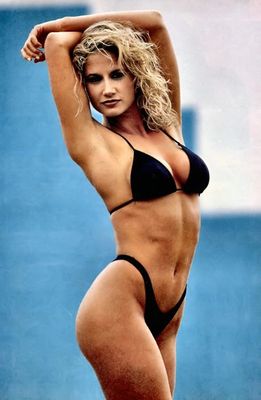 Iconic picture for me growing up. I had it in some magazine but the pages sticky now.
here she is at age 37... Not bad at all.
Who's your favorite diva in wrestling history?