With Tha Carter V a confirmed end of the line for the saga, Lil Wayne's original namesake was released ten years ago this weekend. Serving as the rapper's fourth album at the time, it quickly became his biggest commercial splash. Debuting at #5 on the Billboard Top 200, the album sold more than a hundred thousand copies its first week and followed Weezy's Da Drought mixtape as a more tangible success.
Featuring a mostly solitary Wayne, Tha Carter tracklist is also dotted by Birdman and Mannie Fresh features on songs like "This is the Carter." The more than 20-track release was also Mannie Fresh's last hurrah at Cash Money before he shipped out to Def Jam South a year later. On this album though, Fresh produced well over half of the songs, including the first two singles. Five years removed from his platinum debut Tha Block Is Hot, a nearly 22-year old Wayne didn't match the initial success of his younger self immediately, but Tha Carter catalyzed the rest of his career and one of the most commercially successful album series ever.
Lil Wayne's Tha Carter Reviews Revisited
These days it's hard to stumble on many original reviews of Wayne's first Carter album without bumping into commentary on his later successes. Four years after the original release, a Sputnik Music review congratulated the consistent production and early signs of growth from its rapper. "The rest of the album is standard at best but never lags on production," the reviewer writes. "This album should be remembered because this is the album where Lil Wayne was showing improvement in his raps. You can tell that he is growing up because instead of just bragging the whole time about what he has, he puts in a sense of humor and mixes it with fine production from Mannie Fresh. If you don't like Lil Wayne but love Mannie Fresh's production, this album shows great promise."
Another years-later review from All Music treated the album on different terms. "The title actually refers to Lil Wayne's actual last name (hint: it isn't Wayne), in addition to referencing the apartments run by Wesley Snipes' character in New Jack City," Andy Kellman writes. "Although much has been made about Wayne's growth and new world view, there's about as much change as you'd expect from a Southern rap star who has been in the public eye from his late teens to his twenties. Mannie Fresh's stout production is in effect as ever, and to the MC's credit, the rhymes are less measured and are all the better for it. To beat that dead horse one more time, the album is far too long and not concerned enough with the quality control, despite including more than enough bright spots to keep the followers following."
Lil Wayne Tha Carter Singles
If Tha Carter has an important place of its own in Wayne's early career, his feature on Destiny Child's "Soldier" single probably had a similar effect. On Tha Carter though, Wayne got his own first solo hit with "Go D.J.," one of the album's Mannie Fresh produced singles. Broaching into Top 40 territory, "Go D.J." would eventually claim a Top 3 spot on the US Rap Charts. Maybe as a final hint at its lasting significance, Wayne would have to wait another four years before topping the single success of "Go D.J." with "Lollipop."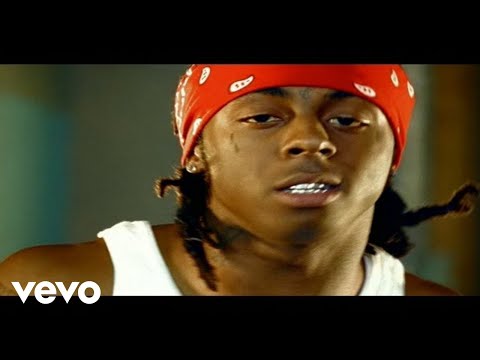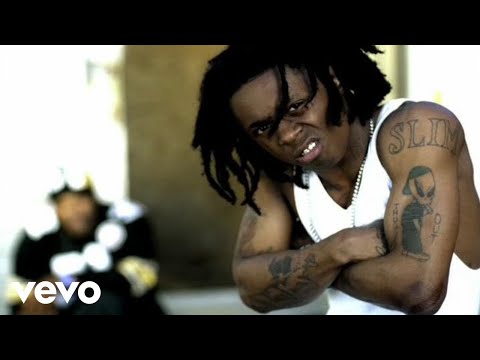 I don't have dreams I have goals. Dreams are what you have when you are sleep. Goals are what you strive to reach when you are awake!