Quick Links
Forums
74.9K

Musical Conversation

62.4K

Collective Argument

3.5K

IC Talent Area

39.6K

Entertainment

362

Archives
What's up everybody! Just a quick message. We will be relaunching AllHipHop.com with the goal of keeping the community front and center. I have worked with Jamal and select moderators, to make sure The Illl Community's needs are being addressed as we evolve. We are encouraging you to use the new platform.
We will NOT be closing the current community, but we will be porting user data over to the new system over time, so please get used to using the new community!
We will be working on it every single day until it's exactly what you want!
Please feel free to join now, test, as we are in beta:
https://www.allhiphop.com
Slept On Diss Records - Was "A Fair One" given a fair shot?
This has to be one of the last truly grimey, jugular-cutting diss records put out... but it seems, especially looking back, as if it was overlooked due to the petty ass beef that surrounded it.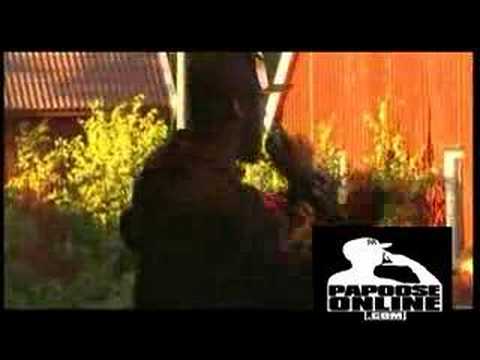 4 years ago today.....
On Friday Feb 29, 2008 in North Corolina Papoose, Cassidy, Fat Joe, Gucci Mane, Yo Gotti, and Fabolous were booked to perform at The Criquet Arena. Before the show could go on, the Main Event happened earlier at The Holiday Inn Hotel in North Carolina, where the rappers had been staying. Sources from Cassidy's crew say that Cassidy had asked Papoose to come to his room so they could talk. Papoose eventually came to his room and while the two rappers were talking, Fat Joe and 9 members of his Entourage storm right in. Fat Joe suddenly starts yelling at Papoose, "You Got A Problem With Me?" and Papoose replied, "No, do you have a problem?". When Fat Joe responds " yeah, I got a problem with you," this is when Papoose supposedly swung at Fat Joe, punching him in the face twice. Before you knew it all hell broke loose. Sources say that Fat Joe and his crew rushed the rapper and Hotel security had to separate the fight before law enforcement could get to the hotel. Sources also say that they heard Papoose yelling at Joe, "Come on bitch ass nigga lets take this shit outside. Give me a fair one."
The entire beef amongst Papoose and Fat Joe (and Cassidy, and 50 Cent, and Gucci Mane, and as usual subsequently any beef that involves 50, The Game joins in) was criticized for being on some "WWE shit"; a whole bunch of he say/she say, I punched you/no I punched you, the referee counted too fast, that didn't count, blah blah blah.

But somewhat like Cam'ron vs. Jay-Z in 2006, the beef was hilariously entertaining to some. From the photoshopped pics of Fat Joe with the black eyes and bandages on his head to Remy Ma training Papoose for "Round 2" with punching bags and boxing pads.

But back to the diss... Pap really got Joe. As much as Papoose may have fallen off, Joey did NOT wanna get into it lyrically. AT ALL. Pap was on some Shang Tsung soul stealin shit for 7 minutes...

Was the diss overlooked? Or just not worthy?