Quick Links
Forums
74.9K

Musical Conversation

62.4K

Collective Argument

3.5K

IC Talent Area

39.6K

Entertainment

362

Archives
What's up everybody! Just a quick message. We will be relaunching AllHipHop.com with the goal of keeping the community front and center. I have worked with Jamal and select moderators, to make sure The Illl Community's needs are being addressed as we evolve. We are encouraging you to use the new platform.
We will NOT be closing the current community, but we will be porting user data over to the new system over time, so please get used to using the new community!
We will be working on it every single day until it's exactly what you want!
Please feel free to join now, test, as we are in beta:
https://www.allhiphop.com
Daniel Radcliffe (Harry Potter) - Alphabet Aerobics
WATCH DANIEL RADCLIFFE ATTEMPT TO RAP BLACKALICIOUS' TONGUE-TWISTING 'ALPHABET AEROBICS'
That overachieving Potter bastard.
The annoyingly affable Daniel Radcliffe was on Jimmy Fallon's show last night talking about his love of hip-hop (um, Eminem and Plan
.
The host challenged him to prove his professed knack for memorising lyrics with a performance Blackalicious's tongue-twisting 'Alphabet Aerobics', so he got up there and did it, with backing from The Roots as per.
See how he did in the video below, and check out Dev Hynes' Blood Orange performance on the same episode, which featured some major choreography and an appearance from Dita Von Teese.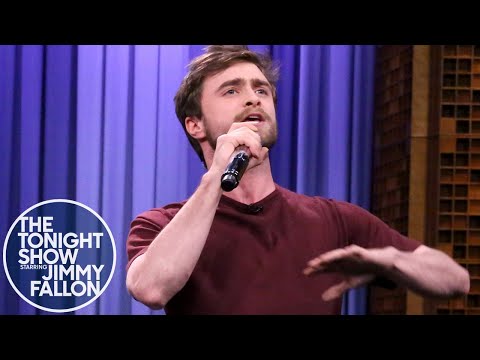 http://www.factmag.com/2014/10/29/watch-daniel-radcliffe-rap-blackalicious-alphabet-aerobics/