Quick Links
Forums
74.9K

Musical Conversation

62.4K

Collective Argument

3.5K

IC Talent Area

39.6K

Entertainment

361

Archives
What's up everybody! Just a quick message. We will be relaunching AllHipHop.com with the goal of keeping the community front and center. I have worked with Jamal and select moderators, to make sure The Illl Community's needs are being addressed as we evolve. We are encouraging you to use the new platform.
We will NOT be closing the current community, but we will be porting user data over to the new system over time, so please get used to using the new community!
We will be working on it every single day until it's exactly what you want!
Please feel free to join now, test, as we are in beta:
https://www.allhiphop.com
An Unarmed Black Man Minding His Own Business In His Car Gets A Gun Pulled On Him By A Denver Pig…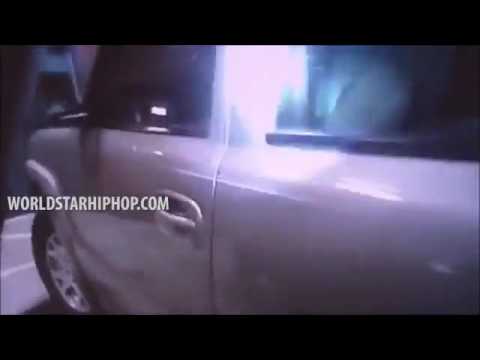 http://www.denverpost.com/2017/05/08/racial-profiling-lawsuit-denver-police-body-camera-evidence/
Man cites body camera evidence in racial profiling lawsuit against Denver police

Deon Lamon Jones claims the officers arrested him without provocation solely because of his race

An Aurora man has filed a civil lawsuit claiming racial profiling in U.S. District Court in Denver using a recording and video from the officer's body camera to make his case.

The lawsuit against the city of Denver and three police officers was filed Monday on behalf of Deon Lamon Jones by Denver civil rights attorneys David Lane and Eleanor Wedum.

Jones, who is seeking compensatory and punitive damages, claims the officers arrested him without provocation solely because of his race.

The lawsuit says that Jones drove into the garage of his friend's apartment building at 1509 N. Pearl St. in the early morning hours of April 26, 2016. While he was waiting for his friend, police officers pulled up behind his car.

The lawsuit says the only reason that police were suspicions of Jones was because of racism. Officers Jose Manriquez and Gregory Black yelled at Jones to show his license. He raised his hands with his license in one hand and asked what he had done wrong, the lawsuit says.

Black told Jones that he was being detained. When Jones asked why, Black told him he would be going to jail, the lawsuit says.

The lawsuit says that when Black suddenly opened his car door, Jones reflexively pulled it shut. At that point the officers pointed their guns at him. Jones raised his hands and Black pulled the car door open again and threatened to shoot Jones if he moved.

Black and Manriquez ordered Jones to the ground and handcuffed him for suspicion of interference, the lawsuit says. Jones was held for three hours until he was released for lack of probable cause, the suit says. Jones then had to pay to get his car out of the police impound lot, the lawsuit says.

The filing says that the Denver police department has a pattern of racial profiling.

"Plaintiff's race was a motivating factor in the decisions to contact and detain him, and to arrest and search his person and vehicle," the lawsuit says.


"Every generation has its own evil. But our evil is a different kind of evil — our systems are evil." - Rev. Nicholas Richards
Tagged: