Quick Links
Forums
74.9K

Musical Conversation

62.4K

Collective Argument

3.5K

IC Talent Area

39.6K

Entertainment

362

Archives
What's up everybody! Just a quick message. We will be relaunching AllHipHop.com with the goal of keeping the community front and center. I have worked with Jamal and select moderators, to make sure The Illl Community's needs are being addressed as we evolve. We are encouraging you to use the new platform.
We will NOT be closing the current community, but we will be porting user data over to the new system over time, so please get used to using the new community!
We will be working on it every single day until it's exactly what you want!
Please feel free to join now, test, as we are in beta:
https://www.allhiphop.com
Video: Florida Cops Command Dog To Attack Black Man…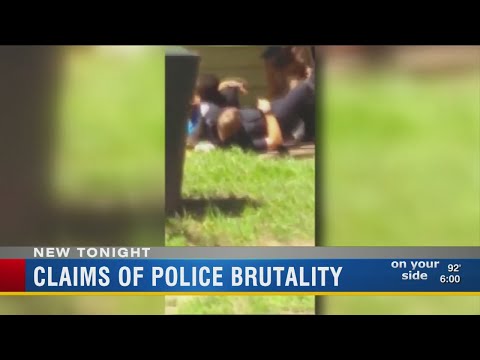 http://www.opposingviews.com/i/society/police-dog-attacks-black-man-outrage-follows-video
Cops Command Dog To Attack Black Man, Outrage Follows

In a video filmed by a neighbor, the police dog attacked Wright while he was on the ground, which caused outrage among witnesses, notes WFLA.

Wright told the news station that he was sitting on his porch when the police arrived. He recalled asking the cops to stay on the other side of a fence.

"They just asked for my information, and that's it," the 21-year-old said.

Police said that Wright refused to give them information.

According to the police, the cops were trying to arrest Wright's brother on a warrant, and Wright looked like his brother's description.

"I had no [criminal] record," Wright stated. "No record at all."

Wright told WFLA that the police used a Taser on him twice, and then turned the K-9 unit loose to bite him.

According to Deputy Chief Bryan Dorman, who is white, Wright was resisting arrest and kicking toward officers, so the dog was used.

"I don't know anything about any resisting of no arrest," Wright added. "They took it too far."

Dorman said there is an investigation of the incident, but seemed confident of the outcome: "With the video that I saw and the preliminary investigation that we have, I don't have any reason to suspect that they were way out of policy or out of policy at all."

Wright was charged with resisting arrest, but there is no mention of any crime that he was being arrested for when he allegedly resisted arrest.

Wright, who believes that race played a factor, said that he intends to file a lawsuit against the Bartow Police Department.

Dorman told WFLA in an earlier report that the video alone doesn't tell the whole story, and he assured the community that an investigation was taking place.

Wright's mother, Antonia Cooper, and her pastor, Clayton Cowart, said they wanted answers.

Cowart told WTVT that police won't be able to smear Wright:

He is a musician, he coaches basketball in the community, so you can't paint him as some thuggish person that is uncivilized... We teach our children to go out, respect the law, do what's right. Well, when you do, it still happens...

Those officers need to be taken out of office if they have this kind of mindset. And then secondly, we need a continued addressing of these issues... Even within our own community, sometimes people just seem to push it by. We need to address it and say that it does exist. That's the first thing, you can't address what you deny.

The police insisted that great community relations is important, and that they have hosted several community meetings about incidents in the past.

One white Bartow officer called President Obama a gorilla and was fired, and the chief of police was accused of firing another officer because he was black.
"Every generation has its own evil. But our evil is a different kind of evil — our systems are evil." - Rev. Nicholas Richards