http://edition.cnn.com/2014/09/25/living/lisa-ling-sugar-baby-essay/index.html
Long read warning.....
I recently read the above article from Lisa Lang a self proclaimed feminist.
Basically she never wanted a man to do shit for her. So she met a very wealthy guy. He was aggressive in pursuing her and showed her the world that he lives in. Even tho she has been around the world and was well traveled she didnt see it like he showed her. Cruises on a yacht one week and shopping in Rome the next type shit. She couldn't see anything wrong except she felt like a piece of property that he was trying to purchase and felt like he was a sugar daddy trying to make her a sugar baby rather than looking at it like the man wanted to wine and dine her and give her the world.
But she rather settle with a man who doesn't threaten her financial to create a family with.
She also thinks that you should keep your own career, identity and finances. career you should have. identity you should have but married you have to compromise a little. finances should be shared with you having your own spending money. everything else should go to the family and building for the future.
Anyway....can a feminist really have a healthy relationship? Mainly, it will always be a challenge to a man whos woman he can not do anything for.
can you take her to dinner for date night? no, because she wants to pay for herself.
can you buy her something nice? no, because she already bought it or wants to buy it herself.
can you make her feel safe? no, because she already bought a glock and has a license to carry.
can you buy her a house? no, because she most likely already has it or doesnt want you to be the one to purchase it.
i personally think its something wrong with this mindframe.
this is the same mindfame shown by these so called strong black independent women. naw sis you just an adult who can pay ya bills. it dont make you different.
i see no problem with a woman doing for herself and its encouraged most of the time instead of trying to marry money. but wanting a man to be weaker than you or to be to show him you dont need him to satisfy your ego is crazy.
why get married?
outside of this lisa woman, most chicks want to be taken care of and pick and choose when to be strong and independent or a feminist.
Mostly its when they want to be a bitch and have a reason and support. Am i wrong?
Feminist are nothing more than the female version of a beta male. needing to prove to the world you mean something and feeding their ego.
How can you have a successful relationship? either you are what you are and dont need anybody or you do, but then that goes against your principal..
So again, how can you have a successful relationship?
you have the dude who is naturally thorough -Alpha
you have the dude that wants to be thorough so he pretend to be Alpha -Beta
then you have the nigga who wants to hang with the first two to be seen and grab any dropped crumbs.- Omega
I am still struggling between blocks to get from the have nots to the have yachts and I won't be stopped.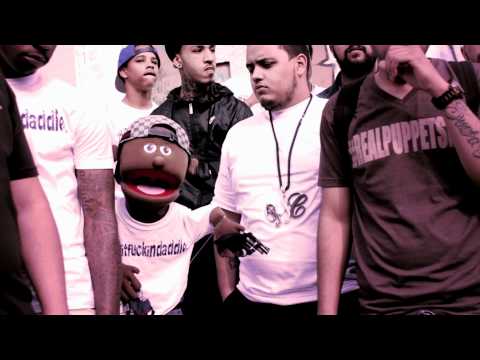 http://www.youtube.com/watch?feature=player_embedded&v=HhTZZdVbjio