Quick Links
Forums
74.9K

Musical Conversation

62.4K

Collective Argument

3.5K

IC Talent Area

39.6K

Entertainment

362

Archives
What's up everybody! Just a quick message. We will be relaunching AllHipHop.com with the goal of keeping the community front and center. I have worked with Jamal and select moderators, to make sure The Illl Community's needs are being addressed as we evolve. We are encouraging you to use the new platform.
We will NOT be closing the current community, but we will be porting user data over to the new system over time, so please get used to using the new community!
We will be working on it every single day until it's exactly what you want!
Please feel free to join now, test, as we are in beta:
https://www.allhiphop.com
Video: Michael Brown's Mom Lesley McSpadden On 'The Steve Harvey Show'...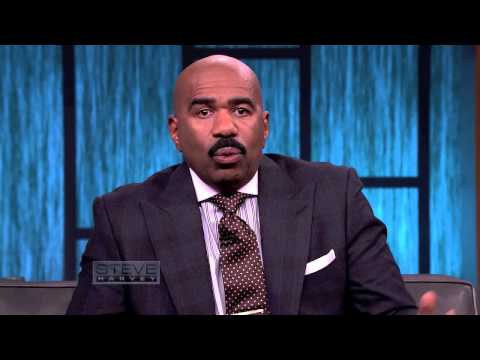 uproxx.com/smokingsection/2014/09/michael-brown-mom-interview-steve-harvey-show/
Each time I've seen Lesley McSpadden on TV, her eyes always appear heavy, almost as if the weight of the world and all the grief in it rests on her eyelids. Probably because it does.

McSpadden is the mother of Michael Brown and was a guest on The Steve Harvey Show this afternoon. As a warning, the scene becomes incredibly emotional not only for herself, but Harvey and the audience. Tears are common. Pain is thick enough to cut with a knife as she explains the process of grieving in public and life after August 9, 2014.

"Most people grieve in silence. I haven't had any silence. I haven't had any time to myself. I haven't had any time to grieve at all," McSpadden said.

More depressing than Lesley's own pain is what she represents. Through no choice of her own, she is a face of pain for thousands of families enduring identical sorts of carnage on their families by unsolved crimes and perceived injustices from law enforcement, a task she seems well-aware of.

The totality of emotion is a lot to death with. Her son is dead. Her son's killer remains free and a chance looms in the distance he may never be prosecuted for it depsite evidence and eye witness accounts saying otherwise. Hence the reason why an apology from the Ferguson Police Department – over a month later at that – held little merit.

"An apology would be when Darren Wilson has handcuffs, processed and charged with murder," Michael Brown Sr. said.

"Every generation has its own evil. But our evil is a different kind of evil — our systems are evil." - Rev. Nicholas Richards